ENGAGE WITH PEOPLE WHERE THEY ARE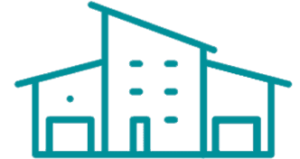 Our goal is to transform Canada's cities through intentionally relational, vibrant Christ-followers who are led by the Spirit to confidently present the Gospel. As individuals learn more about Jesus, His teachings and are led into a relationship with Him, they will be inspired to work towards positive transformation in their community with a desire to courageously share the Good News with others.
What does this look like?
Across Canada, Navigators can be found engaging with people in their natural, relational networks looking for ways to meet the felt needs of their community. This strategic approach allows us to lead with the "good" of the "good news" and show those we meet an interesting, caring and attentive Gospel message.
Contextualizing the Gospel in this way catalyzes community members' interest in learning more about Jesus, and provides Navigators with the opportunity to engage with them on an even level, side-by-side. As they are empowered in this relationship, we equip them to seek the good of their community as a means of sharing and engaging others with the Gospel.
HAMILTON
HALIFAX
VANCOUVER
EDMONTON
CALGARY
KINGSTON
OTTAWA